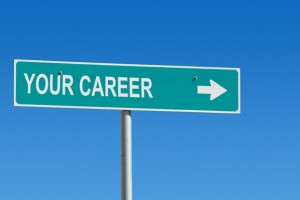 What are the top skills employers demand? Communication skills, judgement and decision making, active listening to name a few. These skills are referred to as soft skills, or non-cognitive skills that are not measured by a cognitive or academic test, like IQ, for example.
In an age when our economy demands more college grads in order to fill the jobs of the future and to be globally competitive, the answer has been to make our classes harder and rank students, schools, and teachers by the scores students earn on their standardized test. Put more effort behind increasing IQ and get a better prepared workforce, right?
Wrong. Little to no research gives evidence that more rigorous classes or standardized tests will lead to more college graduates, according to the review, "Teaching Adolescents to Become Learners." In fact, studies show the best indicator of success in college is not the difficulty level of classes a student took in high school or their standardized test scores, but rather their course grades, GPA, and class rank.
Researchers argue these standings are much more indicative of a student's academic and economic potential because they measure, in part, the transferable and non-cognitive skills a student possesses:
"The prevailing interpretation is that, in addition to measuring students' content knowledge and core academic skills, grades also reflect the degree to which students have demonstrated a range of academic behaviors, attitudes, and strategies that are critical for success in school and in later life, including study skills, attendance, work habits, time management, help-seeking behaviors, metacognitive strategies, and social and academic problem-solving skills that allow students to successfully manage new environments and meet new academic and social demands. To this list of critical success factors, others have added students' attitudes about learning, their beliefs about their own intelligence, their self-control and persistence, and the quality of their relationships with peers and adults."
This is one reason why parents put their kids on a soccer team, students are told to get involved in activities so they can highlight them on their college application,  and job seekers have a place to showcase their extracurricular achievements on their resumes. While there is no direct economic value to a child playing soccer, it is thought of as a social activity where people acquire the non-cognitive, or social and behavioral, skills that are necessary to get along with people at school and in the workplace, learn responsibility to a team, balance school and life, work under pressure, etc.
While classroom time is traditionally thought of as  a time to develop cognitive skills and after-school time is used for non-cognitive, the two skill sets are inextricably linked and don't need to be exclusive. At LifeBound we train K-12 teachers, professors, advisors, tutors, and staff to use coaching skills to capitalize on the time they have with students and develop these non-cognitive skills for success in school, career, and life.
Through the coaching process, students answer questions and engage in self-reflective activities to mindfully create:
Vision for what is possible
Balance in their academic, social, and emotional lives
Perspectives on the challenges they face and the choices they make
Accountability to themselves and others
Fulfillment from making choices that align with core values
Habits of success to help address their personal strengths and weaknesses
What would your brightest students be capable of if they developed their non-cognitive skills alongside their cognitive? How would your struggling students benefit if they were asked powerful questions and learned to ask themselves powerful questions when they need help?
If you're in the Denver area, join us on November 1 for a one-day Introduction to Academic Coaching. This training will give you a thorough introduction to the coaching process as well as leave you with coaching skills you can use Monday morning. Â If you are interested in LifeBound coming to your area, email me at caroljcarter@lifebound.com for more information.
Related Posts via Categories