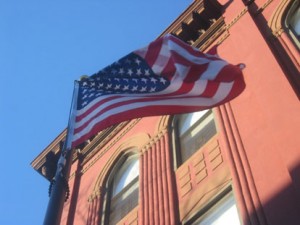 Carol's Summary:
States understand that it is not a question of whether or not school standards will change, but rather when. The Obama administration has been working on improving common standards across the country to make American students competitive in the work force nationally and globally, but the debate lives on about whether or not an overhaul on school standards will have a positive effect on the system.
As common core standards are being proposed, we've watched the bar dip too low in order to pass students so schools could comply with the No Child Left Behind Act. States are battling alone to find a solution to boost scores despite worsening conditions like program and funding slashes. Only thirty-nine percent of college students are currently graduating from 2- and 4- year programs. States are facing common problems and a common solution may be the only way to pull the whole country from the poor performance scores and bring them back toward the top.
The proposed standards are supported by international evidence that shows mastery of these standards lead to higher success rates in college and the world of work. High school curriculums are expected to teach to college and career readiness to increase the percentage of graduates to 60 percent by 2020, as projected by President Obama.
Article: Coming to Terms with Common Core Standards
From its inception, the Obama administration has set its sights on the unevenness of existing state standards and promoting the development, adoption, and implementation of common standards that would provide each school across the country with clearly defined markers of what students should know and be able to do at each level of their K–12 schooling.
Read the full article at: ascd.org
Related Posts via Categories