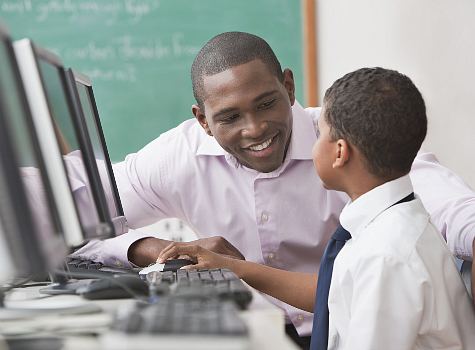 Carol's Summary:
A new non-profit organization in Jacksonville, called the Achieve Instill Inspire Foundation, is on a mission to attract more black and Latino men to careers in elementary education. The foundation was started back in 2005, and continues to raise money to provide black and Latino men with scholarships to obtain degrees in education. Of the 119,000 elementary students on the First Coast, 20% are black or Hispanic with only 1 percent of the 7,600 teachers in the region being black or Hispanic males. Clay County public schools were up against a civil rights complaint last year because of the lack of minority teachers. Of the 1,480 elementary teachers in Clay County, four were black or Hispanic.
The foundation hopes by exposing black and Hispanic students to leaders and authority figures who are also minorities they will boost their student success rate and increase the number of male minorities graduating from high school. One recruiting supervisor for Duval County schools said, "It's important for students to have teachers who are reflective of them so they can have role models to look to. That is a key factor in students being able to see themselves in a teaching role, or being able to relate to their teacher."
Article: Nonprofit looks to increase male black and Hispanic elementary teachers
Joshua Shubert sometimes thinks his third-grade teacher, Wayne Mitchell, is mean. Octavia Shubert, Joshua's mother, disagrees.
Read the full article at: jacksonville.com
Related Posts via Categories