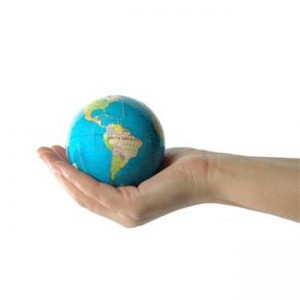 Over the last decade, the idea of incorporating global and 21st century skills in curriculum has grown from an experimental initiative to a requirement for student success. In the journal, District Administration, Sarah Jerome, superintendent of the Arlington Heights and former president of American Association of School Administrators, says she thinks school leaders have become too complacent, especially in the area of allowing foreign language courses to get pulled from the curriculum.   On this past weekend, the fiftieth anniversary of the Peace Corps, which promotes worldwide service and understanding, it is appropriate to think of how all students can learn and act globally, especially in the United States from learning a language, to working overseas, to volunteering for causes that are strong around the world.
In Seattle, 10 of the districts 97 schools are hoping to become international public schools over the next five years. Even though there is much support from the community for teaching language immersion programs, it's proven to be difficult to spread throughout the entire district. Part of the problem comes from the additional training teachers are required to have. In Seattle schools, all teachers must take an "exploratory" year before the school is redesigned. This year is spent understanding their expectations, such as enrolling in a foreign language class taught through the school if they are not already fluent, engaging in extra professional development and learning about the cultures and traditions of the children they are teaching.
However, as told in a recent article from the Hartford Courant, Connecticut state education officials recently discussed improving their districts' student success rates by urging local school boards and teachers to take a global approach to their instruction. Officials say, a key factor in poor student achievement with students of color is the cultural disconnect between home and school.
Teaching about cultural diversity is essential for students, whether it's focused on learning about the different cultures that make up the student body or those half way across the world. The Association of International Schools in Africa 2011 is being held in Nairobi, Kenya, where I will be their keynote.  I've also had the pleasure of working with the Tri-Association which covers Mexico, the Carribean and South America, two conferences in Australia and New Zealand and the EARCOS in Bangkok, Thailand.   It is a wonderful to see the best practices from these international schools from around the world and then share that insight with the U.S. schools.
This past weekend, in cities around the U.S. former Peace Corps volunteers were gathering to share their experience Friday night by continent and Saturday night as a global gala.  It is my hope that with more students growing up with a global mindset—in and out of school—that we will have more Peace Corps volunteer promoting world-wide understanding and more young people with the vision of Sergeant Shriver who can see a worldwide opportunity and then it develop it to influence country-wide improvement and lasting impressions on the people who are able to serve.
Related Posts via Categories