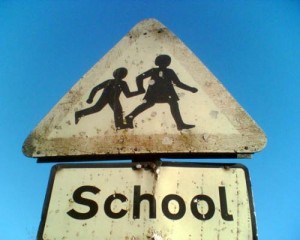 Carol's Summary:
The Temecula Valley Unified School District is giving parents the option to keep track of their students' attendance and grades through the web-based program Pinnacle. Pinnacle will alert parents by email when their child is absent, if they miss an assignment, when there is an upcoming assignment or if their grade drops.
The district was able to pay for the $186,000 program through technology vouchers. District officials believe it is the most effective way to spend their money, since it will make parents more involved in their child's education and significantly cut-back on the time it takes teachers to scan grades.
Technology is giving parents the ease of being able to keep tabs on their child's academic life through logging in to a single program, but what other important indicators might this technology also afford both parents and school personnel?  In addition to attendance and grades, other success indicators include:  involvement in one or more activities in school or the community; working with a tutor in academic areas of weakness; holding down a part-time job, etc.  Parents should use their heightened awareness of a student's life to reveal weaknesses and get them involved in supplementary programs that can prevent those weak areas from becoming liabilities. It is important for a parent to know what is happening in school, but for a student to succeed in school, career and life they also need skills and abilities which will allow them the well-rounded qualities for success in school and beyond.
Article: Service helps parents monitor school grades

The Temecula Valley Unified School District is offering parents a tool to help them keep tabs on their students' attendance and academic progress.
Read the full article at: pe.com
Related Posts via Categories