I recently returned from a trip where I spoke in Bangkok at the Near East South Asia Council of Overseas Schools (NESA) Conference and in Singapore at the International Association for Scholastic Excellence (INTASE) Conference. The following article was originally posted as part of my blog series on the Huffington Post where I am sharing experiences and insights I gained from my trip.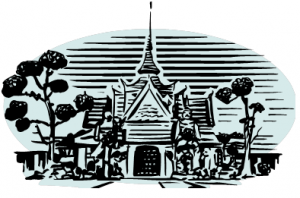 When I was in Bangkok a few weeks ago at the NESA (Near East South Asia Council of Overseas Schools) conference, I met an extraordinary young award recipient from the American International School — Riyadh in Saudi Arabia. Karen Grace received the Stanley Haas/Luke Hansen Student Award as a student who displays "consistency, persistence, willingness to take risks, acceptance of other cultures and points of view and a genuine interest in and commitment to the welfare of others." The Stanley Haas/Luke Hansen student award shares the names of Stanley Haas, the late executive director of NESA and Luke Hansen, a remarkable middle school student who died in an accident.
At a time when students are commonly awarded for taking AP classes, getting a 4.0, and getting high scores on standardized tests, eighth-grader Karen Grace was awarded for her strength of character. Karen Grace opened her acceptance speech, stating:
My family and I were so amazed to find out that there is an award out there, given on character and not on grades. Competing towards the good of mankind is the most positive and sensible idea anyone could come across.
Continue reading on the Huffington Post.
Related Posts via Categories