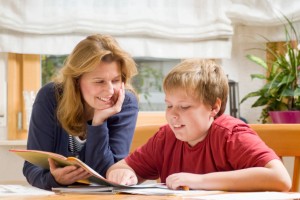 As testing dates get closer, parents and students can work together to turn testing day into a stress-free event. Start talking about testing now so you can identify where your student is having problems early and intervene.
- ANXIETY: If students have anxiety about testing, identify why. It helps for parents to talk to their children about the test. Offering reassurance and talking about the process can be a great stress reliever, says Susanna Ramirez-Raab, director of categorical programs for the Enterprise Elementary School District (Redding.com).
- IDENTIFYING STRENGTHS AND WEAKNESSES: Where can students improve? Set time aside every night to help your child improve in their hardest subject. Students won't learn basic standardized test concepts overnight. To encourage your child to approach learning on more than a superficial level, give them ample time to wrestle with the subject that's troubling them so they know it through-and-through by testing day.
- WELL-ROUNDED TESTER: Practice tests are available through the student's school or you can get practice books and find resources online. Work on getting your student comfortable with answering multiple choice, true/false, essay and fill-in the blank questions. If they have trouble answering a question, ask them: What do you think the answer is? What can you tell me about this topic? Why are you considering another choice?
- HEALTH: Healthy sleep and eating patterns should be part of the student's everyday life, but if they are rare occasions make sure your child is rested, full and in class on time on testing day.
For more study tips, visit the following blog posts I posted earlier this month to get students prepared to ace the test: The 5 R's of Note Taking, Students Studying with a Plan, and Preparing Your Student with Skills to Ace the Test. Also, LifeBound's parent engagement webinar PARENTING TIPS FOR ACADEMIC SUCCESS: PROMOTING SUCCESS AT SCHOOL AND AT HOME is coming up on March 1. Click here to signup now while space is still available.
Related Posts via Categories