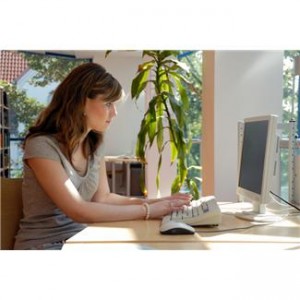 At LifeBound, we're starting the month of March off with our free webinar, PARENTING TIPS FOR ACADEMIC SUCCESS: PROMOTING SUCCESS AT SCHOOL AND AT HOME. In anticipation of this exciting parenting session, I'm offering 5 parenting tips you can start implementing today.
1. Help your student discover an after-school activity. The after-school hours between 3-6 p.m. is known by law enforcement officials as the "danger zone" because it is the most likely time for kids to engage in gang activity, become victims of a violent crime, experiment with drugs and alcohol, and become pregnant (afterschoolstars.org). Not only do after-school activities give kids something to do besides get into trouble, it also gives them an opportunity to find something that they're passionate about that schools don't always have time or resources to offer and nurture.
2. Get involved at school. Parents need to show their students they think their education is important by putting in the time to meet their teachers, get familiar with where their student struggles and excels, and possibly volunteering at events, in the classroom, or attending parenting sessions offered by the school.
3. Give them the tools to get organized. Telling your child they need to get organized will only get you and them so far. What organization tools do you use or wish you used to keep your life in order? If you're unorganized, take this as an opportunity to show by example and find the tools you need to get organized daily, weekly, monthly, and so on.
4. Schedule. If students are going to engage in after-school activities and work part-time jobs that are requirements for becoming well-rounded, they need to learn to make a schedule and stick to it. The first step in teaching your child time-management skills is letting them know it's okay to say "no" when they start feeling over-burdened by activities, whether it's telling a friend they need to stay in or explaining to a teacher they don't have time to join the speech-and-debate team.
5. Reading for pleasure. When students read for pleasure, they effortlessly learn skills to an acceptable level in areas like spelling, grammar, understanding complex grammatical constructions, and writing style, which in turn ensures their literacy (nationalliteracytrust.net). Congratulations if you have a student who loves classical literature but most parents will probably have to get creative if they expect to see their child voluntarily sticking their nose in a book. Expose them to the many different genres and joys of reading and writing by introducing them to magazines, like National Geographic; fact books, like the Book of Useless Information; biographies of someone who shares their passion or interest, like Jane Goodall: A biography; blogs, like hellokids.com; and many other countless options.
LifeBound's webinar on March 1 will give parents insights on how they can bolster their students' study, time-management and organization skills, as well as their overall interest and motivation both in and out of school.
We will explore ways to create a culture of learning in the home that supports high expectations, improved academic achievement, and the persistence needed to overcome challenges when things are difficult. Please join us and be sure to tell a friend about this event. Click here to learn more about the session and registration information.
Related Posts via Categories