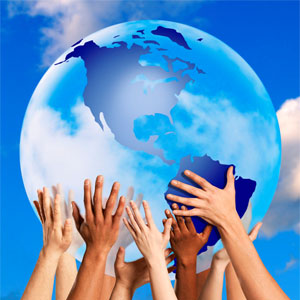 Michelle Rhee has just announced that she will begin a new organization called, Studentsfirst.org to give a voice to students and the many people in this country who believe that reform in education is, in Arne Duncan's words, the civil rights of our day. Working ahead to bring about the change we need for all students, especially those in the Title 1 Schools, will not be easy, fun or without challenge.  But it is arguably the most important work we have to do for the rights and the future of all students and for the chance to have an economy going forward which is worthy of our past.
Appointed under Adrian Fenty who was mayor of D.C., and lost the most recent election, Rhee worked quickly to overhaul the system for evaluation, adopted new reading programs, reversed flagging attendance and made D.C schools the schools of choice for the first time in 41 years.   She herself says that she is likely the reason for Fenty's loss of the election, but she sees the strides she has made in D.C.  as part of larger, scalable change model which will reflect favorably in the end on Fenty's legacy.
Rhee is not against teachers, but rather she is not for keeping poor performing teachers in their positions at the expense of effective teachers who are able to motivate and inspire the most difficult students.   If there were tenure for doctors, would you want to be operated on by someone who had a poor record of surgery success and was paid the very same as someone who had an outstanding record?   It is perhaps time that we look carefully at systems and ways of thinking which can be reworked or replaced with more modern models.
I left a Vice President job in corporate America ten years ago to begin LifeBound because I could see first-hand in my work with college freshmen that we were not preparing students for college success or their own career and life success.  The first two years of this company, I was a volunteer teacher at the Federal Prison.  We also taught GED, ESL and computer skills for the Denver Housing projects.  By observing these two arenas, I learned volumes about how we are failing the most vulnerable people in our society. The books and programs I've published with LifeBound are designed to be the support and perspective that all students need, but often only those in the wealthiest families are able to receive.   We have worked with several inner city schools like Lincoln and Martin Luther King in Denver Public Schools, conducted parent sessions, trained teachers in coaching skills and next month we'll be training the after school members of groups like the Boys and Girls Club.  We also have a close relationship with the district as well as the teachers and counselors on the ground.   Working with each of these groups who play a role with children at all  points of the day or the week influences the chances of the child's success, as opposed to the old model of everyone in their own silo.
I applaud Michelle Rhee, who announced her new program earlier this week on Oprah and in Newsweek, and anyone else in any profession who is willing to step out and challenge how we've always done things.  What would have happened if someone as courageous as Rhee had been able to call attention to the SEC's inability to govern financial practices that sent this economy and others around the world plummeting? What would have happened if someone in Countrywide Financial or one of the other agencies had questioned why poor people were being given loans that they couldn't afford if they lost their jobs or had an unexpected illness?  On the other hand, what would have happened if Nobel Peace Prize winner Muhammad Yumus hadn't discovered microfinancing and hadn't been courageous enough to share his innovation and give  financial opportunity to countless women and citizens of the developing world? What if innovation was supported instead of feared?  If anyone had had the influence—public and political—we may not be in the financial hole we are in right now.    By encouraging people to fight for change, leave the cushiness of their world in order to make this world better—whether it is for eliminating the sex trade, setting up microfinance models, taking a stand within a company when there is clearly wrong doing — we are asking people to be active participants in ensuring our survival on a global level.   Confronting the issues of our day whether it is education reform, a cure for cancer, equal rights for all people, or global warming will take courage, tenacity and follow-through.  The times we live in right now are not for the meek.  Indeed, they are challenging enough to help us all find our own place of strength to help make our lives, our families, our communities and the world a better place.
Related Posts via Categories