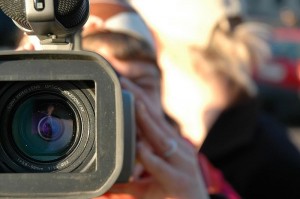 The Measures of Effective Teaching project (MET) was created to gain understanding of the common denominators amongst effective classroom teachers. The project gives analysts a chance to evaluate the effective practices behind test scores by allowing them to take a scientific look inside the classroom. Volunteer teachers from six school districts are being videotaped by a camera with a 360 degree view of the classroom and the ability to capture close-up shots like lesson material written on the board. Offsite analysts gather these videos and have a system that translates the environment and strategies the teacher utilizes into a code that can then be measured for their research.
The Gate's Foundation is spending $45 million on the MET to capture teacher performance in the classroom. This project raises questions and concern due to its Orwellian nature. Are voluntary participants opening the door for videotaping to become common practice in the classroom? How well does monitoring a classroom measure teacher effectiveness when it doesn't include teacher planning hours outside the classroom? Will teachers behave differently if they know they're being watched? What happens when the cameras leave?
New ideas, especially ones that feel invasive like the MET project, are hard to get the public and educators behind. But, what do we have to lose? The intimate perspective MET provides could be just what we need to push education reform in the right direction. With Michelle Rhee's national movement for public education reform, StudentsFirst.org, and the removal of ineffective teachers from classrooms, the MET project could open the mysterious world of underachieving and overachieving classrooms of the nation. Education reform will be static if there aren't common standards on which to build a better system. We want more effective teachers, but whose definition of "effective teacher" are we using to reach this goal? The MET project is creating a system where effective teaching practices are defined, effective teachers are used as role models and education reform is a concrete goal.
Read more about the MET project at npr.org
Related Posts via Categories