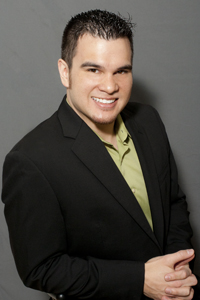 Like many bullies, JP Butler started out as the one who was bullied. What's different about JP's story is that his next transformation took him from bully to a bullying prevention leader and activist. Dedicated to taking a stand against bullying while instilling leadership qualities in youth and their role models, Quantum Leadership was born. Below is an interview with JP which I believe you will find inspiring and motivating.
What is Quantum Leadership?
Quantum Leadership is a nonprofit organization that seeks to lower the prevalence of bullying through leadership development. We provide leadership trainings for youth and adults, professional development workshops, parent education seminars, and other presentations that all revolve around empowering communities to end bullying.
Why combine youth leadership with bullying prevention?
I found that the common topics that are covered in bullying prevention programs (such as empathy, awareness, connection, and emotional regulation) were all topics that were just as applicable in leadership programs. I asked myself, "Why don't we combine the power of youth leadership with the potential to approach bullying prevention in a way that had never been done?"
Why do you see a need for schools to teach leadership and bully prevention?
We are all leaders in one way or another. At the most basic level, we are leaders of our own lives. We must make decisions, reflect on our actions, strive to become a better person each day, and do what we can to make the world a better place. This is in alignment with schools' objective of teaching and preparing contributing members of society. I see leadership and bullying prevention as a crucial social-emotional component of traditional academic learning.
Do you have a history with bullying?
I was a victim of bullying at the tender age of 11. The offense caused me to become a bully myself, picking on students who were easy targets. I finally recognized the wrong I was doing after my primary target finally stood up to me and pointed out the harm and pain I was causing. As I became older, I realized that so many students (19.6 percent of high school students in the United States, as a matter of fact, according to the CDC) experience some form of bullying each year.
How did you start Quantum Leadership?
After working for years as a youth program coordinator, I wanted to learn more effective ways to help adolescents. I enrolled in the couples and family counseling master's program at the University of Colorado, Denver, and simultaneously began my career as an independent motivational speaker, focusing specifically on bullying. After two semesters of my master's program, my passions took a new course and I changed my master's degree to educational psychology with an emphasis in human development. I spent my spare time outside of class writing a leadership training curriculum that would eventually become the cornerstone of a new nonprofit.
How is Quantum Leadership different than other bully prevention/leadership initiatives?
A combination of our experience, creativity, innovation, and focus on leadership sets us apart. Between myself, our board of directors, and our volunteers, we have over 50-plus years of youth programming and leadership development experience. We work with youth to develop and redevelop our curriculum so it is up-to-date with what students are experiencing. Finally, we actively engage all members of the community to be a leader and to stand up against this social issue.
When did your organization take off? How is it funded?
Quantum Leadership incorporated in 2011, and every training we have done up to this point has been covered, in-kind, by my board of directors and my parents. They have been such a loving and supportive network and have continued to fuel and support my ambitions. Because of our future vision, Quantum Leadership is looking to raise $100,000 before the start of the 2015-2016 school year.
What's in store for the 2015-2016 school year?
My goals for the 2015-2016 school year are: (1) serve 10,000 students through assemblies and keynotes to increase awareness about what students can do about bullying, (2) train over 1,000 students to lower the prevalence of bullying through student leadership, and (3) train over 500 school staff to recognize the signs of bullying and effectively intervene. In order to do that, we need to partner with community members across the nation to raise these funds so we can continue our work and see this vision through.
What do you hope to accomplish with Quantum Leadership in the next decade?
Quantum Leadership is already on the way to becoming a national organization. Many of my volunteers are close friends who work in education in several different cities. We want to diversify the national resources available to schools and communities through our knowledge and experience. Therefore, I truly do hope that everyone will see Quantum Leadership as a leader in bullying prevention and leadership development.
What's one thing you wish everyone knew about bullying?
Bullying behaviors are not a part of normal youth development (or adult development, for that matter). When someone is bullying a victim, there is a power imbalance and the bully is taking advantage of that. So you have three choices: (1) victim-blame the student who "can't stand up for themselves" and hope they figure it out, (2) shame the bully and try to remove the power imbalance, or (3) equalize the power imbalance. Quantum Leadership opts for the third option through self- and others-awareness training, leadership development, and empathy training.
How can someone learn more about Quantum Leadership?
Visit Quantum Leadership's Website at: http://www.quantumleadershipinc.org and our youth website at http://www.qleaders.org.
Through JP's vision, persistence, stamina, and his own quantum leadership, more students and adults are better equipped to recognize the patterns of bullying and prevent future offenses through dialogue, strength, and understanding. The more we can achieve this locally and throughout our own country, the more we will have peace, understanding, and respect throughout our world.
The above article was originally posted as part of my blog series on the Huffington Post where I share stories of young entrepreneurs making a difference. Read more at (http://www.huffingtonpost.com/carol-j-carter/)Â