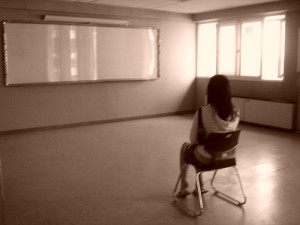 Carol's Summary:
A common belief, even in conflicting studies, agrees the most critical elements of effective mentoring are that the relationship be stable and that it lasts for at least one year. Some benefits a student can gain from effective mentoring are improved attendance, stronger relationships with adults, closer bonds with the school, and a decrease in disciplinary problems and at-risk behavior.
Schools that look to improve student achievement have been moved to implement mentoring programs to increase student success. But, most school-based programs arrange for mentors to meet with their student for only a semester or an academic year while only attending activities taking place on campus. A recent study, published in the latest Social Policy Report, found children who had a mentor for under six months had lower self-esteem and engaged in riskier behavior than those who had never had a mentor.
There are programs, like Big Brothers Big Sisters, that offer "school plus" mentoring programs which allows tutors to be involved in the students life at school and in the community, no matter the time of year. At Thurgood Marshall Academy, the school partners with law firms to provide 70 percent of 10th graders with a mentor who they see every Saturday. They usually meet for lunch in the afternoon and to study in the evenings. "The more positive adults that are engaged and interested and willing to be involved with our students," Principal Jessica Sher said," the more successful [the students] will be."
Article: Time and Stability Seen as Key to Effective Mentoring
Conflicting studies on school-based mentoring programs for students tend to agree on at least one thing: The most critical element of effective mentoring—a stable relationship of at least a year—has also proved to be among the most difficult to align with school-based programs.
Read the full article at: www.edweek.org
Related Posts via Categories