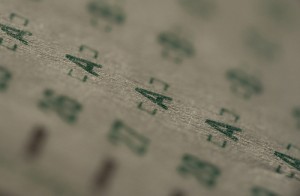 Carol's Summary:
Columnist Elisabeth Rosenthal asks "what makes a test feel like an interesting challenge rather than an anxiety-provoking assault?" Obviously, the test needs to be age-appropriate, which the Race to the Top program plans to put in place. Also, "high-stakes" testing – tests that define a students future off results from one day of testing – is shown to create anxiety and may not be reflective of the students overall abilities.
Rosenthal lived in China with her young children, 6 and 8, who were enrolled in a blended class environment, a mostly Western curriculum with an emphasis on discipline and testing.  10 years later and back in the U.S., when she asks them about the testing, all they remember was having fun since testing was commonplace. Rosenthal says, "the tests felt like so many puzzles; not so much a judgment on your being, but an interesting challenge."
President Obama's Race to the Top educational competition encourages more test taking. Instead of taking a long, intimidating test once a year, like was enforced with No Child Left Behind, these tests will be smaller and more frequent, allowing teachers to view students' progress and help students throughout the semester. LifeBound has curricula that features true/false, fill in the blank, oral review, essay as well as the much-relied but overused multiple-choice questions.
Article: Testing, the Chinese Way
When my children were 6 and 8, taking tests was as much a part of the rhythm of their school day as tag at recess or listening to stories at circle time. There were the "mad minute" math quizzes twice each week, with the results elaborately graphed. There were regular spelling quizzes. Even today I have my daughter's minutely graded third-grade science exams, with grades like 23/25 or A minus.
Read the entire article at: nytimes.com
Related Posts via Categories