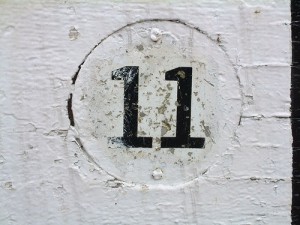 In his column yesterday, Thomas Friedman raised the issue of America's competitiveness now and in the future.  By Newsweek's latest account, the U.S. ranks number 11.  When Friedman drills into the reasons for this lack of competitiveness, he cites the opinion of Washington Post economist Robert Samuelson:
"The larger cause of failure is almost unthinkable: shrunken student motivation.  Students, after all, have to do the work. If they aren't motivated, even capable teachers can fail.  Motivation comes from many sources: curiosity and ambition; parental expectations; the desire to get into a "good" college, inspiring or intimidating teachers; peer pressure.  Motivation is weak because more students don't like school, don't do the work and don't do well."
Most American students are simply bored in school and, therefore, don't push themselves to learn and excel outside of schools.  This creates a workforce of graduates who need to be told what to do and when, who lack motivation to see opportunities and who shrink in the face of difficult problems instead of persisting knowing that they will, ultimately, figure it out by themselves or within a team.    The work ethic of the Greatest Generation, Friedman says, is the ethic of Chinese and American students currently, not the ethic of many U.S. students.   That can change, if we can be real about why this problem exists and identify actions to turn this around.
If we can work with students as early as fifth and sixth grades to learn about their interests and their abilities (their gift and talents) and teach them how to manage their emotional selves by themselves and with others, then they will become students who can focus, challenge themselves and participate in school and out.  This is the age at which American students lose ground against all of their foreign counterparts in the other developed countries.   Simultaneously, we need to work with teachers to keep the methods of class room instruction varied and to test often and in different ways—through oral reviews, short quizzes, fill in the blanks and short essay as well as the over-relied on multiple choice mode of testing.   Finally, we need to work with parents to create a culture of learning in the home where the expectations are high—for school work and future schooling, including college—and parents actually turn off the television and the internet to read and model learning for their children themselves.
If these things begin to happen early and often for our middle school students, we will have more engaged high school students, fewer high school drop outs and many more students able, ready and motivated to attend college.   This, in turn, will ultimately produce a stronger workforce of college graduates who are tough enough to take on the challenges they face personally, in their careers and in the communities in which we live.  Until middle school students learn to love challenge, learning and making a difference, you can expect an economy with a workforce which is not as competitive as those in the other developed nations.  It's time to make a difference with this group of students right now.
_____________________________________________________________________________________________
Article: We're No. 1(1)!
I want to share a couple of articles I recently came across that, I believe, speak to the core of what ails America today but is too little discussed. The first was in Newsweek under the ironic headline "We're No. 11!" The piece, by Michael Hirsh, went on to say: "Has the United States lost its oomph as a superpower? Even President Obama isn't immune from the gloom. 'Americans won't settle for No. 2!' Obama shouted at one political rally in early August. How about No. 11? That's where the U.S.A. ranks in Newsweek's list of the 100 best countries in the world, not even in the top 10."
Read the full article at: nytimes.com
Related Posts via Categories